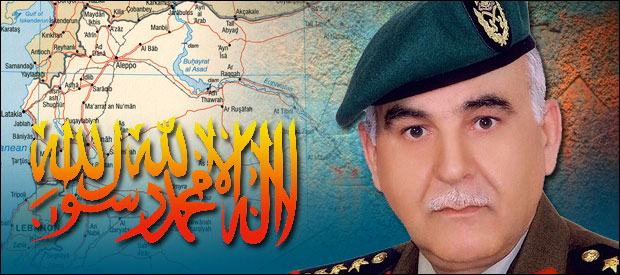 Gen. Mustafa al-Sheikh, head of the Free Syria Army's military council, has warned the West that if the CIA (and MI6 and British SAS) supported rebels trying to overturn the rule of Bashar al-Assad in Syria are not supported soon, his mercenaries "will all turn into terrorists."
"If you apply the pressure that's been applied to Syria, it will explode in all directions. Terrorism will grow quickly," he said during an interview with the Daily Telegraph.
In October, the New York Times admitted that "hard-line Islamic jihadists" are receiving most of the arms shipped into Syria by Saudi Arabia and Qatar.
According to Halil Karaveli, Senior Fellow with the Turkey Initiative at the Central Asia-Caucasus Institute & Silk Road Studies Program Joint Center, it makes sense that "hard-line Islamic jihadists" – in other words, al-Qaeda – are receiving weapons.
They "are the ones who know how to fight," Karaveli told The Voice of Russia last month. "They have the fighting experience from Afghanistan and other places and they have been pouring in to Syria from Afghanistan, Yemen and Caucasus. This has become a gathering for Jihadists. Of course there is a big prize for them to win if they would be able to establish a base of the new al-Qaeda within the Arabs and the Muslim Middle East – that would be a huge victory and their biggest victory so far for al-Qaeda."
In Syria, the Salafi strain of Sunni fanaticism dominates the so-called rebels, according to the International Crisis Group. They "seek to replace the secular regime with an Islamist form of governance" and are mesmerized by al-Qaeda's "concept of global jihad."
Gen. Mustafa al-Sheikh's threat arrives a few days after British prime minister David Cameron visited a refugee camp in Jordan on the Syrian border.
Cameron said there "is an opportunity for Britain, for America, for Saudi Arabia, Jordan and like-minded allies to come together and try to help shape the opposition, outside Syria and inside Syria. And try to help them achieve their goal, which is our goal of a Syria without Assad."
Kurt Nimmo
Infowars.com