Israel targeted multiple targets in recent attack on Syria, U.S. intelligence official tells Time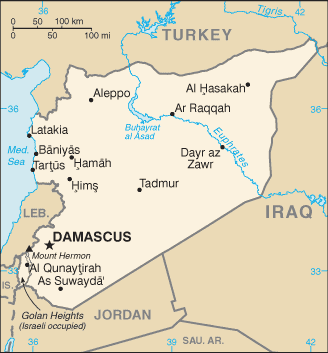 Reports surrounding Wednesday's Israeli attack on Syria were full of conflicting stories about what was hit, and it turns out they were both right, as officials now … news.antiwar.com
Israeli jets attacked several targets in Syria Tuesday night in addition to the Scientific Studies and Research Center in Jamarya, outside Damascus, Time Magazine reported Friday.
In the hours and days after the airstrike allegedly carried out by the Israeli Air Force conflicting reports surfaced regarding the nature of the strike.

Syria accused Israel of attacking the research center in Jamarya but denied that an attack on a convoy transporting SA-17 ground-to-air missiles to Hezbollah in Lebanon had taken place as was reported elsewhere.
"At least one to two additional targets were hit the same night," a Western intelligence official indicated to Time, adding that Israel received a "green light" from the United States to carry out further attacks in the future.